4 Upsells You Should Stock In Your Salon
As a salon owner, you should always be asking yourself the important question: Am I maximising my opportunities?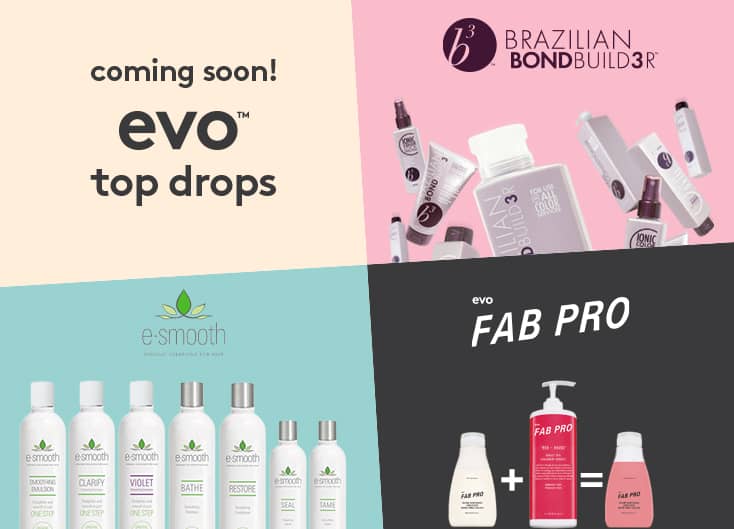 As a salon owner, you should always be asking yourself the important question: Am I maximising my opportunities?
If your answer is no, then you'll probably want to read on.
With every client appointment comes the golden opportunity to increase your client spending. From including a special add-on treatment to introducing them to a premium product range, each staff member in your salon should be trained on how to identify the opportunity to upsell during every stage of consumer interaction.
When done naturally and correctly, upselling can all result in a more profitable sale for your business whilst also strengthening the relationship between you and your clients.
Read below our top 4 essential upsell products that every salon should be stocking:
Evo Top Drops
Set to launch in June, this in-salon conditioning treatment by Evo Haircare is set to take salons by storm this summer to help combat dehydrated, sun-drenched locks.
Evo Top Drops can help improve overall hair condition to keep your client's locks strong and hydrated. At the same time, these powerful drops will help you achieve longer-lasting colour with better manageability.
Made by professionals, for professionals, Evo Haircare is an innovative hair and beauty product manufacturer with individuality and integrity offering salons top quality products that are free from sulphates, parabens, dea, tea, propylene glycol and gluten. Evo products are also accredited peta cruelty free and plastic free.
Brazilian Bond Builder (B3)
Launched in February 2022, the Brazilian Bond Builder is a professional and easy-to-use one step tool that can be mixed in-salon into all client colour formulations to effectively build hair bonds and reduce damage.
Utilising a specifically engineered co-polymer combined with a high-purity targeted delivery system, this scientifically advanced system reattaches and builds the bonds that make up the cellular membrane complex. With every colour service, you can help clients prevent the loss of cuticle and cortex cells responsible for supporting the inner structure of their hair.
The breakthrough technology also can dramatically improve colour retention and vibrancy between appointments with no additional processing time.
Every colour client will notice visible results from the use of the B3 which means you can confidently raise your colour service prices as you are giving your clientele noticeably healthier hair and better results. On average, salons are raising colour service prices by 35% and often times more.
Evy E-Smooth
Evy E-Smooth is the professional in-salon hair smoothing system that allows you to give clients no matter their hair type the silky and easy-to-manage hair that they dream of.
Using a carefully selected blend of science and three organic ingredients, Evy E-Smooth contains amino acids, ceramides and hyaluronic acid to give strength, shine and hydration in just one step resulting in frizz free hair that ensures everyday is a good hair day.
Evy E-Smooth is also available with violet pigment and is free from nasties such as formaldehyde, carbocysteine, and parabens, this is the perfect product for frizz prone hair.
Evo Fabuloso Pro
Evo Fabuloso Pro colour conditioning treatments provide your clients with the ability to perfectly match and maintain any hair colour in-between salon visits with a customised colour maintenance conditioner giving them a lasting salon-fresh feel and look to their hair.
The unique 3 step process is straightforward:
Match It - begins in the salon where you match the client's hair colour
Mix It - mix the colour pigments
Take It Home - clients take the product home to maintain their colour in-between salon visits
If you want to see more business tips, learn how to sell better and find product recommendations have a look at our other blogs.